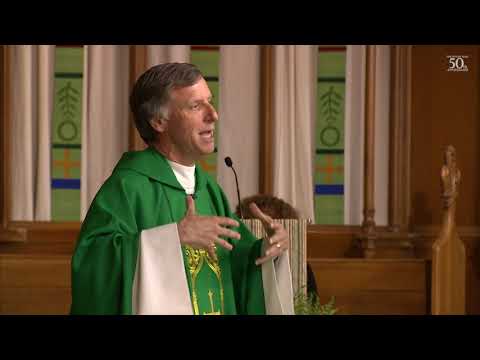 Become a Supporter of The Sunday Mass
You are vital to our mission of bringing The Sunday Mass to the home bound, service men and women overseas and so many others. We rely solely on donations from our parishioners to continue. Please make a donation to support our mission or consider becoming a Sustaining Parishioner by making a weekly or monthly donation.
Make a donation
Dear Sunday Mass Friends in Faith,
2020 has certainly been an unusual year, to say the least. It seemed to start off fine but by early March everything turned upside down. The Covid 19 virus came along and we found ourselves relegated to our homes unable to do most of the usual things that make up everyday life. Even today we are still aware of Covid 19's presence and the need to be careful. In most places we are not back to normal, at least the normal of our past. And if the virus was not enough, we find ourselves needing to do some self-reflection amid protests and riots inflamed by divisiveness, racism, anger, prejudice, and hate in our cities and nation. A time that has not only divided us as a nation but also as a Church, and as a people of faith. Yes, 2020 continues to be an unusual year!
Read More
We are a TV parish with a mission to bring The Sunday Mass to the home bound and so many others...
About The Sunday Mass
The Passionists of the St. Paul of the Cross Province began their television ministry in New York in December of 1970. From the first broadcast, The Sunday Mass was enthusiastically received by the home bound and the infirm. Today, hundreds of thousands now join in the celebration of The Sunday Mass nationwide on UPtv and worldwide via the internet.
Tell me more