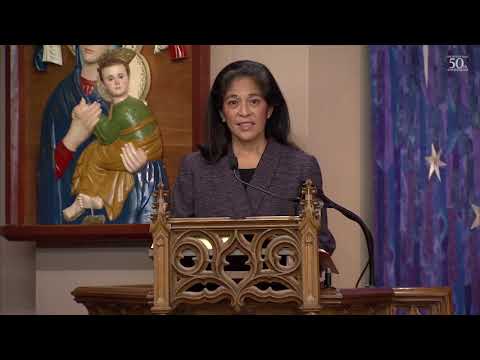 Become a Supporter of The Sunday Mass
You are vital to our mission of bringing The Sunday Mass to the home bound, service men and women overseas and so many others. We rely solely on donations from our parishioners to continue. Please make a donation to support our mission or consider becoming a Sustaining Parishioner by making a weekly or monthly donation.
Make a donation
Dear Sunday Mass Faith Community and Friends,
It has been a difficult year to say the least and as I write this letter at the beginning of August there is still a lot of uncertainty ahead of us. For all of us these past six plus months have been difficult and unsettling. We all know people who have died from the Covid 19 virus or complications from it. We or people we know have had loved ones who have died and could not be with them in the last weeks, days, hours, and minutes of their lives. Until recently there have been no funerals, wakes or opportunities to say good-bye and I genuinely believe that saying good-bye, remembering a loved one, a friend is extremely important.
Read More
Dear Sunday Mass Friends in Faith,
2020 has certainly been an unusual year, to say the least. It seemed...
Read More
We are a TV parish with a mission to bring The Sunday Mass to the home bound and so many others...
About The Sunday Mass
The Passionists of the St. Paul of the Cross Province began their television ministry in New York in December of 1970. From the first broadcast, The Sunday Mass was enthusiastically received by the home bound and the infirm. Today, hundreds of thousands now join in the celebration of The Sunday Mass nationwide on UPtv and worldwide via the internet.
Tell me more